Oil Change near Me

---
Having your vehicle's oil changed is an integral part of your vehicle's overall health and wellness for the many years to come. At LaFontaine Chrysler Dodge Jeep Ram of Clinton near Clinton, Adrian, and Tecumseh, MI, our team of skilled technicians is equipped with a state-of-the-art facility and equipment to get the job done.
On this page, you'll find multiple guides that can inform you about oil changes and the procedure our technicians take to get the job done. You'll also learn a few warning signs to look out for when your car needs an oil change.
---
What Is an Oil Change?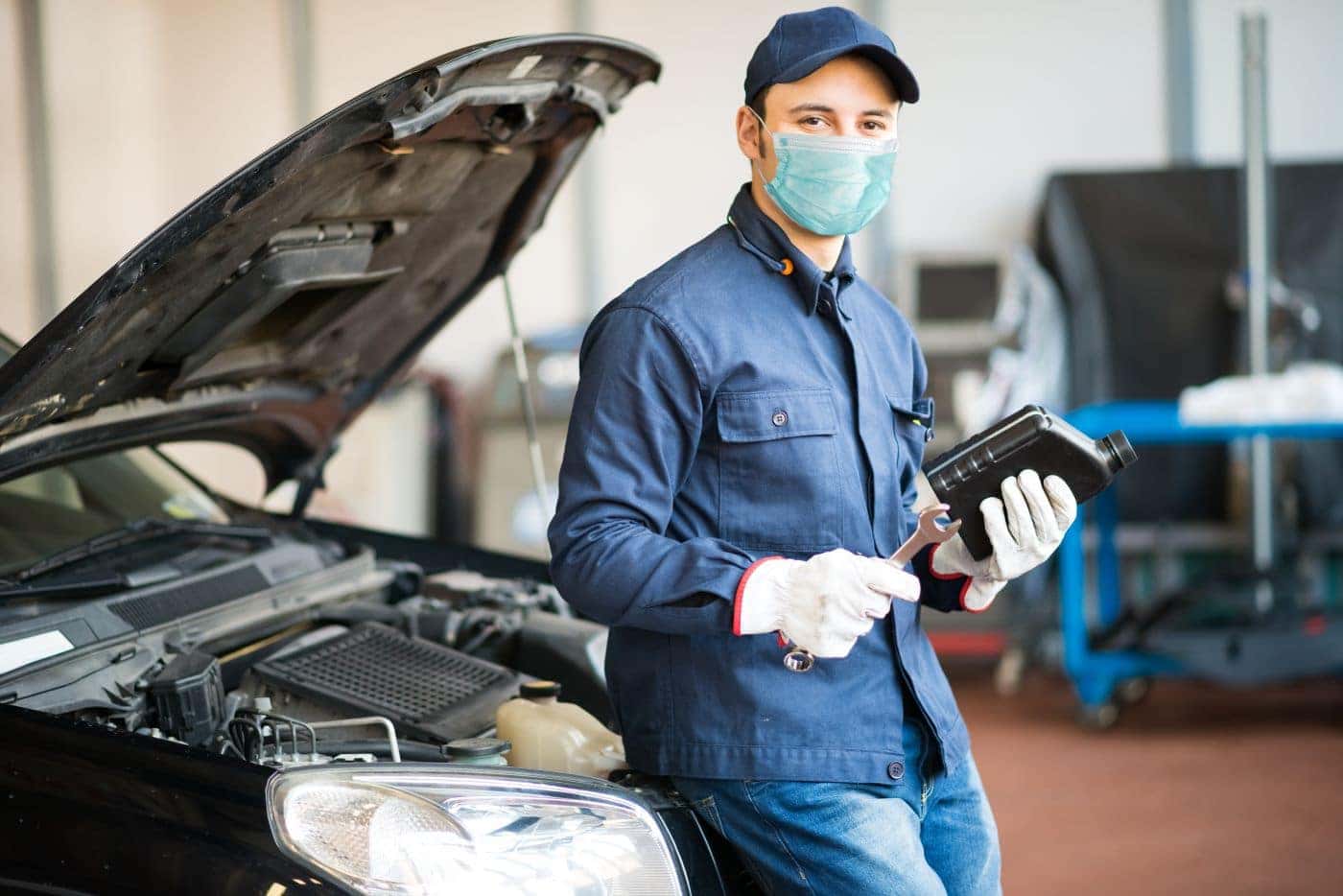 As briefly mentioned above, oil changes are a typical service that is needed during routine maintenance schedules. Vehicles need to have their oil and filter changed regularly to ensure the wellbeing of their engines. Motor oil allows all the parts and mechanisms of an engine to work seamlessly. Not doing oil changes can result in engine complications.
When you bring your vehicle in for an oil change, one of our skilled technicians will remove the old oil from your vehicle and take out the oil filter as well. From there, the technician will swap out the filter for a new one and replenish your vehicle's oil. This procedure is typically pretty quick.
Our technicians are familiar with most makes and models, and understand that no two vehicles are the same. With this in mind, they will fill up your vehicle's oil reservoir with the appropriate motor oil to ensure long-lasting results.
Signs My Vehicle Needs an Oil Change
Over the duration of your vehicle's life, it will need routine oil changes. As it gets older, it may need more frequent oil changes due to its age, mileage, or weather conditions. Regardless of when your vehicle's oil needs replenishing, there are a few warning signs to look out for, such as:
Excess Vehicle Exhaust: Most vehicles do not emit exhaust from their tailpipes. So, if you notice smoke trailing your vehicle, there may be an issue that needs to be addressed.
Increased Engine Noise: When your vehicle has fresh oil in it, it'll purr like a kitten. The opposite rings true when your vehicle's oil is old. You may hear a knocking sound while driving before a much-needed oil change.
Shaking While Idling: Oil allows your vehicle's engine to move and operate seamlessly. Old oil can affect your ride quality; you may even notice that your car shakes when it idles.
Other signs and symptoms of needing an oil change could be a low oil level, a persistent check engine light, a ticking noise when starting up your engine, or an irregular oil texture.
---
Need an Oil Change?
If you suspect your vehicle needs an oil change, stop by our service center at LaFontaine CDJR of Clinton near Clinton, Adrian, and Tecumseh, Michigan, today.
---